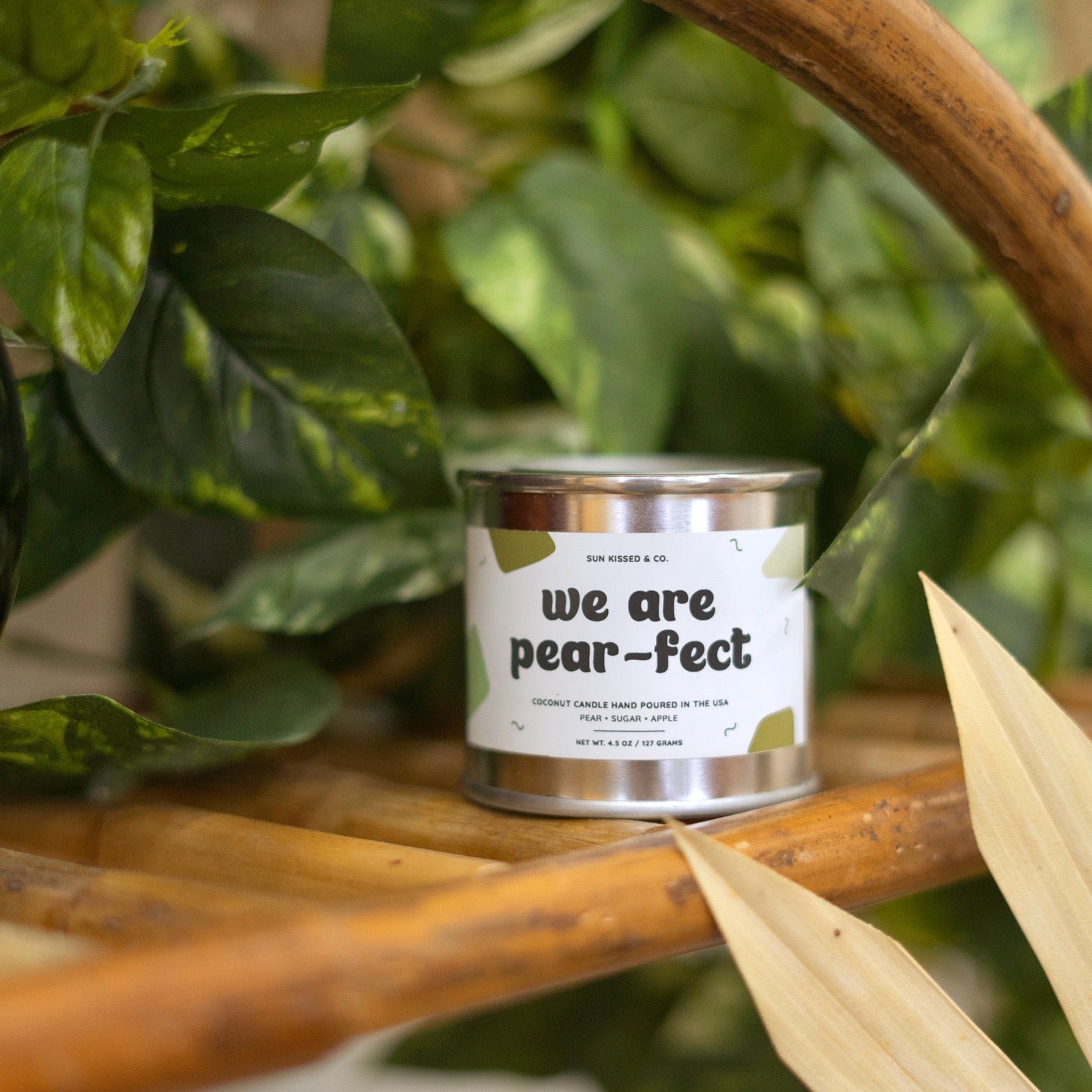 Scentscaping 101: What Is Scentscaping?
The term "scentscaping" is becoming all the more popular. You've likely heard of landscaping, but what is scentscaping?
Think back to when you stayed at a hotel during a vacation. Or a trip to a spa. There's a certain scent that instantly transports you to that setting, right?
It's all 100% deliberate. And this is a prime example of scentscaping.
This post will explore the art scentscaping, explaining what it is, the benefits, and how you can use scentscaping to elevate your home.
What is scentscaping?
We'll begin with the definition of scentscaping.
Scentscaping is the fragrance version of landscaping. With landscaping, you decorate your property with foliage, plants, and greenery. With scentscaping, you leverage the use of fragrance for sensory pleasure.
Using fragrance as a design method heightens a specific energy and elevates an atmosphere deliberately. It's a form of creative design, but rather than relying on the sense of sight, it revolves and encompasses the sense of scent.
Scentscaping is a technique used frequently in the service and events industry.
Did you know, for example, that the Disney parks use the scent of sugary goods to encompass their values of "the most magical place on Earth?"
What are the benefits of scentscaping?
Other than being a pleasurable experience for your senses, scentscaping offers a range of other benefits, too.
Benefit 1: boost physical and physiological effects
When you layer a scent as you're scentscaping, you're able to boost the impact of those particular fragrances.
Take, for example, lavender.
Research has suggested that breathing in the aroma of lavender can help improve sleep quality and reduce stress. Using lavender scents in your bedroom, therefore, would make a lot of sense. (Slight pun intended.)
The scent of rose has been said to fight anxiety and be a relaxant. Perhaps anxiety and stress is an unwanted part of your daily life. So, leveraging the scent of rose in your home office, for example, would be benefical for you.
When you scentscape, you can purposefully select the fragrance(s) that help you in specific areas.
Benefit 2: rid unpleasant odors
You don't have to scentscape with a deeper reason of ridding anxiety, stress, or boosting energy. You can simply scentscape to get rid of any unpleasant odors.
Use scentscaping in your bathroom, home gym, or wherever else you feel needs it. Using fragrances like lemon and eucalyptus work best in these areas.
(Take a look at our You're My Main Squeeze scent if you're a citrus lover.)
Benefit 3: relive your best moments over and over again
While we often tell stories with words and images, fragrance and our sense of scent plays a huge role in our experience of the world.
Perhaps you're looking to fill your home with the scent of nostalgia, traveling back to eating a bowl of cereal and watching cartoons in your youth?
(See: You're Cereal-ously the Best.)
How to scentscape your home
Now you know what scentscaping is and why it's becoming so popular, let's run down the "how". In simple-to-follow steps, here's how to scentscape your home.
Step 1: choose your scent dispersion product
Before you pick out your scents, you need to decide how you want to circulate your fragrances.
People tend to automatically choose room sprays, as they're easy and a quick way to add fragrance to a home.
That said, room sprays don't produce a scent that lasts as long as candles (or diffusers.)
You have to also consider the dynamic of your home. If you've got small children or pets, it may feel more comfortable to use a diffuser over a candle due to having an open flame.
If not, though, candles serve both a functional and aesthetic purpose. They create an ambience that is very tricky to beat.
You can choose a candle that best represents your personality, adding your unique sense of self to your home.
Step 2: determine the mood you want to produce in each room
You've likely got more than one room in your home. So, your second step is to determine the mood you want to create in each of those rooms.
This makes step 3 much simpler, as you've already got guidelines for each room.
Each scent will help produce a particular mood. Floral fragrances, for example, ooze romantacism and femininity. On the other hand, citrus scents help to create a zingy, energetic, and clean atmosphere.
If you're stuck, ask yourself: "when I'm in this room, how do I want to feel?"
Jot them down on paper, and this will help you move onto step 3.
Step 3: select your fragrances
Now comes the fun part!
The world is your oyster when it comes to fragrance selection.
This comes down to personal preference but, too, the required outcome for your scentscaping.
A burst of energy, for example, comes beautifully in the form of our Don't Take Me Poma-granted scent, which is a gorgeous combination of pomegranate, lemon, and raspberry.
On the other hand, if you're looking for warmth, coziness, and relaxation, you're better suited to our Shawty You're Booty-ful scent. The room will fill with the fragrance of jasmine, caramel, and pistachio.
Remember, too, that when scentscaping, you can choose different scents for different rooms. This can reflect the purpose of the room.
Your kitchen, for example, might be better suited to a fresh and clean smell. Our "Live Laugh Bloom" fragrance is crisp, producing a balanced scent of wildflower, lavender, and cotton.
Step 4: focus on balanced fragrances
Scentscaping has the ability to elevate and transform your home.
However, if you layer too many scents that aren't complimentary or the fragrances themselves are too strong, your home could end up with a confusing and overwhelming aroma.
Not to mention, overpowering scents can lead to persistent migraines.
At Sun Kissed & Co., we're all about creating balanced scents for fragrance-sensitive people.
Creating scented harmony is what we do, and we're beyond proud of the results.
Step 5: purchase your scented products
Your final step is to purchase your chosen fragrances in your selected dispersion mode.
Whether you opt for misting diffuser oil or candles, make sure the scent you choose is balanced, high-quality, and evokes the mood you're looking to provoke.
Is scentscaping worth it?
Scentscaping is more than buying a fragrance product. It's about carefully selecting the scent depending on your desired outcome.
So, with the added effort that goes into it, the question begs: is scentscaping worth it?
The answer? Yes. A hundred times over.
We focus on creating a space that allows us to feel safe, secure, and ourselves. However, scent is often not considered.
We guarantee that, once you've started scentscaping and experienced the impact, you'll scentscape forever (and wish you'd done it sooner!)